Still bracing for severe long-term budget shortfalls caused by the pandemic, San Mateo's general fund reflects stronger gains than expected, said city staff, who expect COVID-related losses to be greater represented in future budgets.
"We are better prepared than we were during the great recession to absorb the volatility that comes from our tax revenues," said San Mateo Finance Director Rich Lee during a remote study session update last week on the city's Fiscal Sustainability Plan.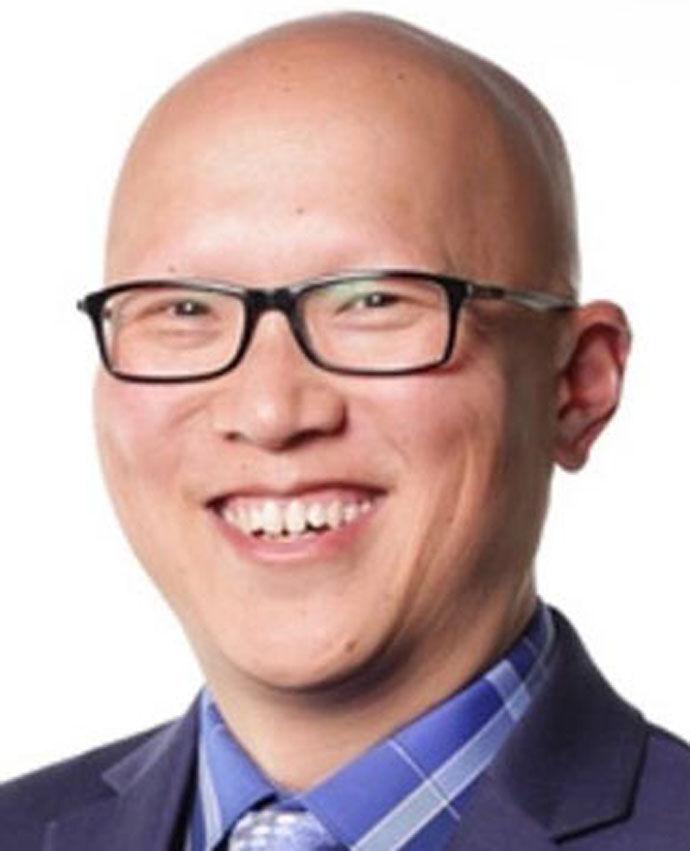 Phase 1 of the Fiscal Sustainability Plan, adopted in June, aimed to address structural deficits by identifying areas where $7 million in expenditures could be reduced. Areas include employee concessions, temporarily or strategically eliminating positions, using other funds for capital improvement projects and potential additional revenue from a 2% increase in the city's hotel tax on the Nov. 3 ballot.
While the city recorded $133 million in revenue for the fiscal year 2019-20, total expenditures were $135.4 million, resulting in a net loss of $2.4 million. Staff originally estimated the city would experience a general fund deficit of $11.5 million but losses will instead be reflected in a gradually drawn down unassigned fund balance.
Though reporting a budget deficit, Lee said property taxes brought in more revenue by the closing of last fiscal year than projected. Initially, staff estimated $8 million in property tax revenue but the revenue totaled $9.1 million by June 30. 
Despite predictions COVID-19 would significantly hinder the real estate market, home sales have persisted and the price of single-family homes has remained largely the same, said Lee. The purchase of a commercial space also contributed more than $500,000 in property tax to the city. Property tax and sales tax account for 60% of the city's general fund, he said. 
"It's still a very healthy real estate market despite the challenges of a global pandemic," said Lee. "The adaptation of the real estate market combined with historically low interest rates has really driven real estate transactions to the benefit of San Mateo."  
The city's transient occupancy tax, sourced from hotel use, also performed better than anticipated, mainly due to a successful revenue period in February which brought in $5 million in hotel tax. Overall, the city brought in $4.3 million in TOT revenue, $800,000 more than anticipated despite the state mandate to shelter in place. 
The city also received budget boosts from municipal golf fees after facilities reopened in May, bringing in $2.2 million, 13% more than anticipated. Staff initially thought funds would be scarce due to COVID-19 forcing the facility to close. From federal assistance through the Coronavirus Aid, Relief, and Economic Security Act, the city received nearly $1,273,000 in aid but Lee noted additional federal support is unlikely. 
In fiscal year 2021-22, Lee said property tax revenue, as well as other volatile taxes, will likely reflect stronger COVID-related downfalls. A mid-year budget update will be presented in January 2021. 
In other business, the council directed city staff during a study session to draft an ordinance regulating short-term rental regulations. Some terms widely supported by councilmembers include requiring all parking by renters to be maintained on the property, banning special events like birthdays and weddings at the homes, limiting temporary home occupancy to two people per bedroom at a maximum of 10 people per house, and limiting days an unhosted home can be rented out to 120. 
The council approved documents consenting to a loan agreement with the Environmental Protection Agency for an amount up to $210,339,360. The loan will be used to upgrade the city's wastewater treatment plant to eliminate sanitary sewer overflows. The city along with Hillsborough and the Crystal Springs County Sanitation District received cease and desist letters in 2009 due to the overflows. 
The improvements, detailed in a preliminary 10-year Integrated Wastewater Master Plan, will cost approximately $1 billion, the city being responsible for $854 million. Of the city's share, $340.6 will be for collection and the remaining $513.9 million will go toward the WWTP. Hillsborough, the Crystal Spring County Sanitation District and the county will be responsible for repaying the city more than $46 million within 30 years. 
Seeking to address vacancies downtown, the council also agreed to agendize a discussion around temporarily loosening restrictions on which types of businesses can inhabit the floor level of buildings. Currently, banks and ATMs are not permitted in corner storefronts and ground floor stores are required to maintain at least 50% of sales on site, potentially prohibiting an Amazon store similar to that in Burlingame, said Mayor Joe Goethals.